OUR FOUNDER & CEO TONY POST
fell in love with running when he headed to Tulsa, Oklahoma for college and joined his school's D1 track and cross-country teams. After college, Tony moved to Massachusetts to run competitively, with ambitions to train harder and get faster. Like many runners though, his goals were often thwarted by injury, over-training, or ill-fitting shoes.
Turning his passion into a career, Tony began working in the shoe industry, learning everything he could about making high quality footwear. After almost 30 years in the industry, Tony knew there was still something missing from the market – a shoe that allowed runners to access the benefits of natural running while retaining some of their favorite features found in traditional running shoes.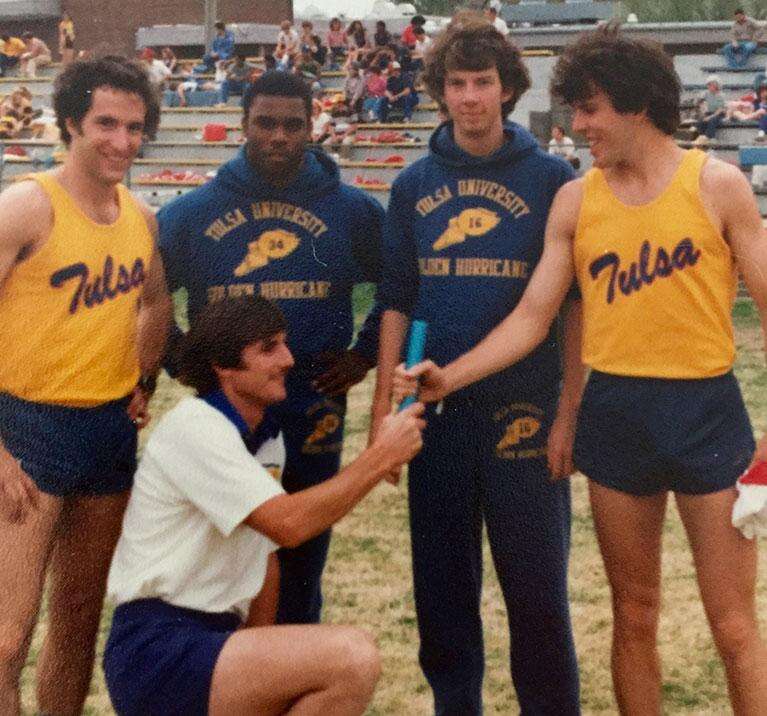 IN 2013
Tony and a small team launched Topo Athletic with the goal to not only help people move their bodies for a healthy and happy lifestyle, but to help them move better than they ever have before.
Almost ten years later, Topo Athletic is rapidly growing, with more and more people discovering the superior run, walk, and hike The Topo Difference delivers. We build shoes for everyone – from the new runner heading out for their first mile, to the outdoor enthusiast gearing up for their next adventure, to the athlete about to toe the line at their next marathon.